Everyone is going ga ga for Serena and Lily's Senegalese storage baskets, and I will admit, I'm joining the hype. After the prevalence of African stools and textiles such as kuba cloth over recent years, African baskets seem like a natural trend, especially when done up in such fun colors.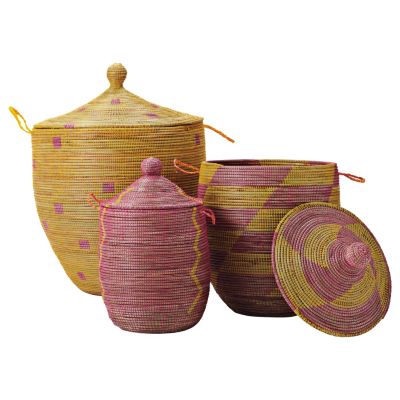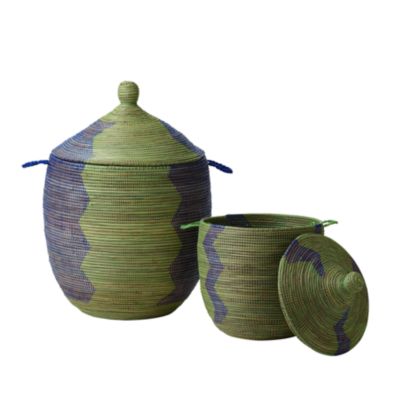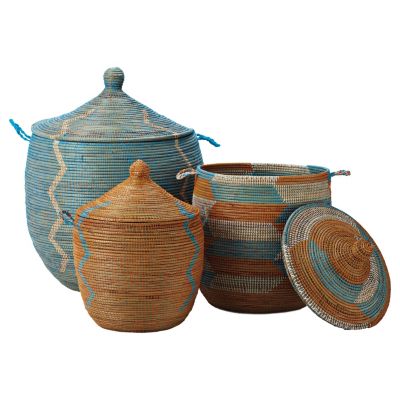 Available
here
. Only problem (can you guess?) The price tag.
Amber over at Amber interiors took matters into her own hands when she found a similarly-shaped basket at Home Goods, and improvised with tape and spraypaint.
Pretty cute, right? (Tutorial,
here
.)
When I first saw the Serena and Lily version, I was immediately reminded of the
Asunden
collection at Ikea.
While they don't come in a large storage size, the type of weaving and the shape of the lidded bins gives the same feeling. I bought the group of three (above) back in the fall, and have been using the smaller ones to hold toilet paper in two of our bathrooms (there's no closed storage), and the lidded one for trash in our master bath--love that it's covered! There are also these bath accessories:
And this individual lidded basket
The best part? The set of 3 is $34.99, the pair of bath accessories is $9.99, and the lidded basket is just $6.99.
Sold.