I remember when I first discovered Design Within Reach years ago and asked the question so many of us ask: how, exactly, is this bazillion dollar [insert item here] "within my reach"? Gradually I came to understand that the name (and ethos) of the company has nothing to do with affordability, but instead with making select classic design directly accessible to the consumer. As many of the big names of the last century became more and more popular in this one, I came to appreciate the service that DWR offered, even if it came at a cost.
But then, for several years it felt like the company hit a big slump. Nothing was new. Or at least, nothing felt fresh. My catalog compulsion meant that I looked at every page of every catalog the company put out (and they put them out quarterly, plus special editions), but it all felt like basically more of
the same
. So I was thrilled to get the latest catalog this weekend and to feel inspired as I turned the pages. Not only have they managed to put key pieces of the Vernor Panton collection back in circulation, but they have also introduced new designs, new designers, new textiles, new materials. The catalog itself is lovely (though I don't understand the more avant garde spreads), and you can check it all out here. My favorite spread is on page 16-17. I think you'll see why, but if you take a look, tell me your favorite.
I'm a nerd and like to spot the new collections (just ask my brother, who has, on occasion, quizzed me on the names of sofa styles in the Room and Board catalog and challenged me to pick out everything new, a challenge I happily accepted--and dominated), and today I thought I'd share my favorite
new
things from the catalog. I know these are not "within reach" of most of our budgets, but I still find the design integrity of these products exciting and aspirational.
Who's with me?
Nube armchair in Sarah Morris fabric,
here
Lancaster Chair, Michael Young for Emeco,
here
(saw this in person in NY and it's totally fab.)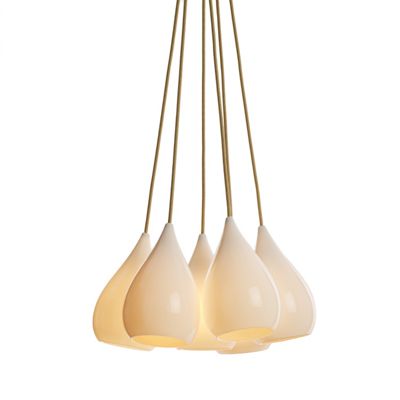 Drop 1 pendant, group of 6, Peter Bowles for Original BTC,
here
Unfold pendant, Form Us With Love for Muuto,
here
(saw this in NYC, too, and the rubber material is awesome. Also comes in black and in bright blue)
Bora Da Pillow, Donna Wilson,
here
. (Love that this is from a young textile designer and that it is Welsh for "Good Morning" or "Good Day."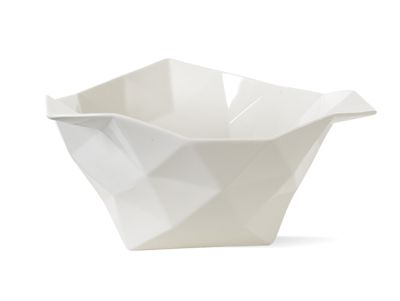 Crushed Bowl, JDS Architects for Muuto,
here
.
Loving this new crop, primarily for its breadth and vision.
Thoughts?