I'm loving the textile take on all the "word art" that's out there these days.
I remember first noticing these felt-applique pillows from
this etsy shop
when they were featured in House Beautiful a while back.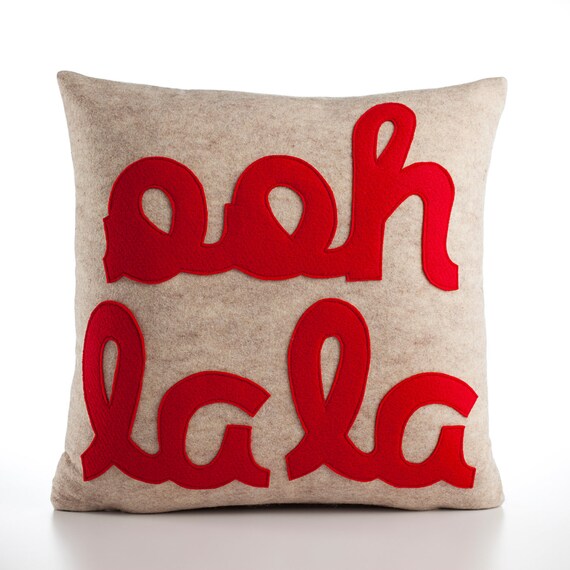 I was liking the idea of creating something similar but more in my colors (or commissioning the seller to do it).
And have you seen
Muriel Brandolini's custom words wallpaper
? She created the lyrics to a family's favorite Rolling Stones song and applied it to the walls in all sorts of crazy textures.
Well, I just recently spotted these one-of-a-kind embroidered textiles, many of which use popular song lyrics, from Australian shop
Castle and Things
.
Some play around with composition and negative space in quite a fetching way.
This one makes me hear John Denver in my mind. (NOT a bad thing, I promise you.)
There are also non-word compositions that still create a little story. this one is called Dream a Little Dream.
These are pricey (in the hundreds of dollars), but they use great materials and could be a wonderful gift (even to yourself).
I like the idea of creating your own felt applique of a meaningful lyric, poem line, or saying, and making a throw pillow or framing and hanging it.
So personal.