Awesome Product Alert!
Local (Minneapolis) screen printing studio
Kick. Stand. Press
making some some Kick. Ass. Wallpapers.
Love the random feeling shapes (and of course the color palette) here: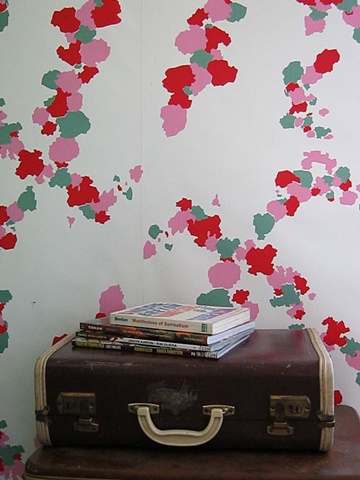 [Organic Compounds 2011]
Weirdly, it almost looks like state divisions on continents in old maps, doesn't it?
Love the whole structured nature thing going on here: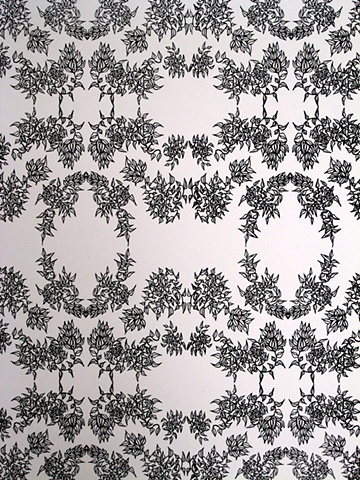 [Vinewall]
And I
almost
want to put photographs in the ovals, you know?
Also loving the whimsy of the bike embedded in this block print scenario, which almost has a classic Indian vibe. Yet not.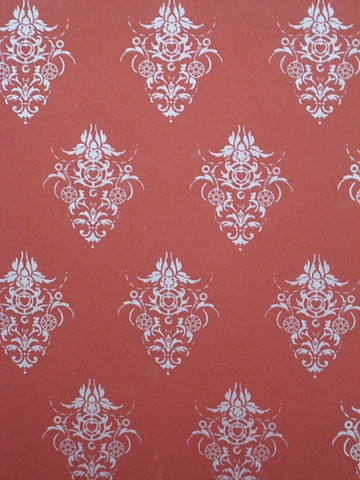 [Victorian Bike Love 2010]
And my personal favorite, which I would like very much to put in the hallway upstairs (yes, and cover over
the magnetic kid art stripe I just created
), is this: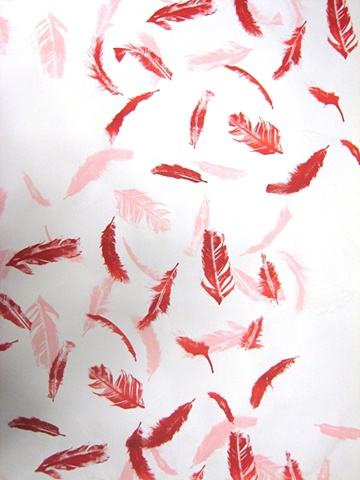 [Red Feathers 2010]
right now, it is a small collection, but I am liking each and every one.
And what's better than bringing the "local organic" movement from our food to our decor?
Right. Nothing.