I have always loved the Anthro "festival" rug.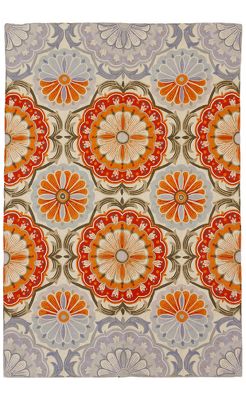 But I don't love the price tag. At $998 for an 8x10, it certainly isn't crazy, but when you are doing a whole house (or even a whole room), the price tags add up.
Check out a similar rug from NuLoom.
You can find it right now at
rugstudiousa
where a 7'6" x 9'6" is only $425.60 (sale price).
Noe, I do believe that you get what you pay for, and the big difference here (besides the slightly murkier color palette from nuloom) is the way the rug is made. The anthro rug is a quite detailed crewelwork construction, while the nuLoom appears to be machine tufted.
Either way, though, you get that bohemian look at a good price.