All of a sudden I'm feeling well loved here in blogland.
First up, you can check me out over at
Be@Home
. I'm happy to be part of their current "best of the web" round up. Go take a looksee--you may stumble upon some new-to-you blogs. Always a good thing.
Kerry at
Design du Monde
was nice enough to grant me the Liebster award a while back. Thanks Kerry! You can read 7 random things about me
here
, and check out Kerry's
here
.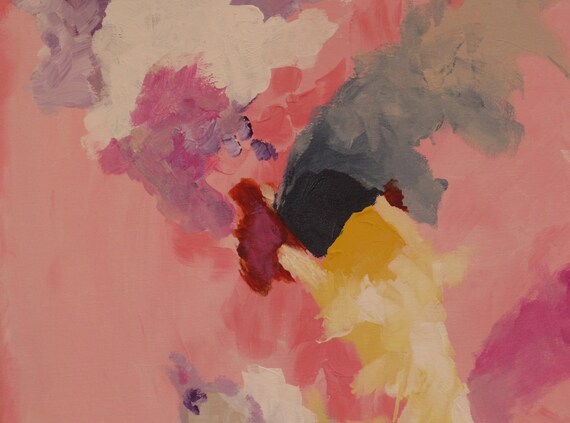 (P.S. Kerry also happens to be an artist. That's a painting of hers, above. You can check out her portfolio
here
or, what the heck, go shopping in her
etsy store
.)
Danika at
Gorgeous Shiny Things
tagged me in that blogger chain letter that ran rampant recently ("11 questions" or "Project About me", depending on who you asked). I had already done one,
here
. I have to say, Danika's questions were so fun, I almost did it again, but in the end I refrained. But you must read what she has to say. It's a multi-media phantasmagoria. Or something.
Here
.
See all the nice stuff that happens when you are too busy working to really relish the blogs for a couple of weeks?
So, thanks for the mentions, peeps.
And come on back tomorrow for a double whammy:
A
giveaway
and a new just-for-fun design board. Heck, maybe it will even be a new "two ways." (To check out the series, go on over
here
.)
Toodleoo!